In today's fast-paced business world, companies of all sizes must navigate increasingly complex supply chains to stay competitive. With the rise of global interconnectivity, managing these intricate networks has become a critical component of success.
One way to simplify this process is through order consolidation — combining multiple orders into one shipment to reduce costs and improve efficiency. In this article, we'll examine the benefits of order consolidation and provide strategies for implementing it within your organization.
We also explore how advances in technology are making it easier than ever before to optimize your supply chain operations with optimized ordering systems that can maximize cost savings while streamlining delivery times. By taking proactive steps towards understanding and leveraging the power of consolidated orders, you can strengthen your bottom line and keep up with ever-changing market demands.
Understanding the Benefits of Order Consolidation
Order consolidation is an effective way to streamline the supply chain process and reduce costs. It involves combining multiple orders into one, which allows for improved organization and efficiency. By consolidating orders, companies can optimize their inventory and shipping processes, resulting in a reduction of overall costs while also improving customer satisfaction.
By taking advantage of order consolidation, businesses can benefit from increased visibility over their supply chain operations. This includes knowing demand forecasting more accurately and being able to identify any potential issues before they become unmanageable.
Order consolidation also enables companies to take advantage of bulk pricing discounts when ordering materials or components for production purposes since larger quantities often come with better savings options than smaller ones do. In addition, it simplifies the entire fulfillment process since all items are sent out together instead of in separate batches – reducing labor-related expenses as well as optimizing delivery timeframes.
Overall, order consolidation can be a great way to improve both cost savings and operational efficiency within complex supply chains by reducing complexity throughout the entire system. Companies that take advantage of order consolidation will enjoy greater control over their operations while seeing significant improvements in cost-efficiency across their business model – ultimately resulting in higher profit margins across the board.
Implementing Technologies to Automate and Streamline Order Consolidation Processes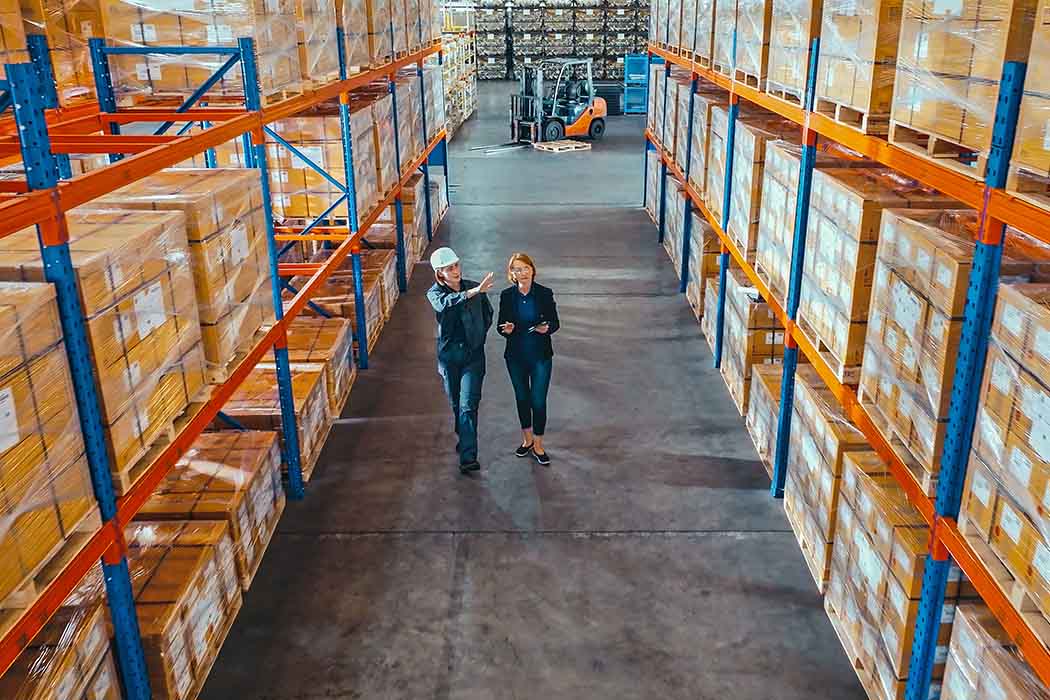 Today, businesses are striving to reduce costs and improve efficiency in their supply chains. One way of achieving this is by implementing technologies to automate and streamline order consolidation processes.
Order consolidation involves the gathering of multiple customer orders into one delivery shipment, reducing the number of shipments needed while still meeting customer demands. This process can help save on packaging materials, freight charges, fuel consumption, and other associated costs.
In addition to cost savings, automating order consolidation helps companies increase efficiency by allowing them to quickly monitor inventory levels and manage a high volume of orders more easily. Automated ordering systems also provide real-time tracking information that can be used for better decision-making when it comes to scheduling deliveries or adjusting pricing strategies.
Furthermore, automated ordering systems allow customers to track their packages from start to finish using an online platform ensuring they receive their products promptly with minimal effort on the part of the company's staff members. Moreover, automated order processing software can help optimize warehouse operations through improved data sharing across departments providing greater visibility into stock availability as well as helping detect any discrepancies between actual stock level versus forecasted demand which can ultimately lead to increased profits down the line.
By leveraging technology solutions such as robotics or artificial intelligence (AI), companies have been able to further streamline operations by automatically sorting goods according to different criteria including size, location, weight, etc., resulting in faster turnaround times for customers.
In addition, these modern tools have enabled firms to achieve higher levels of accuracy thereby eliminating manual errors that often occur during manual processes and thus improving overall productivity within supply chain networks. To conclude, advances in technology have allowed businesses today to gain access to powerful tools for optimizing their supply chain management process greatly improving both operational efficiencies and cost savings through efficient order consolidation strategies.
Measuring Performance and Cost Savings from Order Consolidation Strategies
Measuring performance and cost savings from order consolidation strategies is an important step in navigating complex supply chains. Companies must assess the operational and financial benefits of consolidating orders across their supply chain to identify the optimal balance between cost efficiency and speed.
By analyzing factors such as customer service requirements, inventory management needs, freight costs, and delivery timelines, businesses can determine how best to reduce costs while improving efficiency. Further analysis of current practices can help organizations understand what processes may be improved or removed entirely for maximum benefit.
To ensure accurate results, companies must collaborate with all stakeholders in the supply chain – suppliers, buyers, and brokers – to accurately measure performance metrics against projected goals. Through careful evaluation of various scenarios and a keen eye on ROI potentials for each option, businesses can gain valuable insights into which order consolidation strategy will result in greater cost reductions without sacrificing product quality or customer satisfaction levels.
Overcoming Challenges in Navigating Complex Supply Chains with Order Consolidation
Navigating complex supply chains comes with many challenges; however, order consolidation can help reduce those difficulties. By combining multiple orders into one shipment, companies can leverage economies of scale and benefit from reduced costs and improved efficiency.
This is an important consideration when it comes to managing a large-scale operation as it enables businesses to maximize resources while minimizing the risks associated with international trade. Order consolidation also helps streamline inventory management processes by allowing for better control over stock levels, which in turn leads to greater cost savings and higher customer satisfaction rates.
Furthermore, it allows companies to identify areas where additional optimization could be achieved – such as improving lead times or reducing turnaround time – leading to further efficiencies across the entire logistics chain. Ultimately, order consolidation provides the opportunity for organizations to gain a competitive advantage in today's highly interconnected global marketplace through reduced costs and increased efficiency.
Conclusion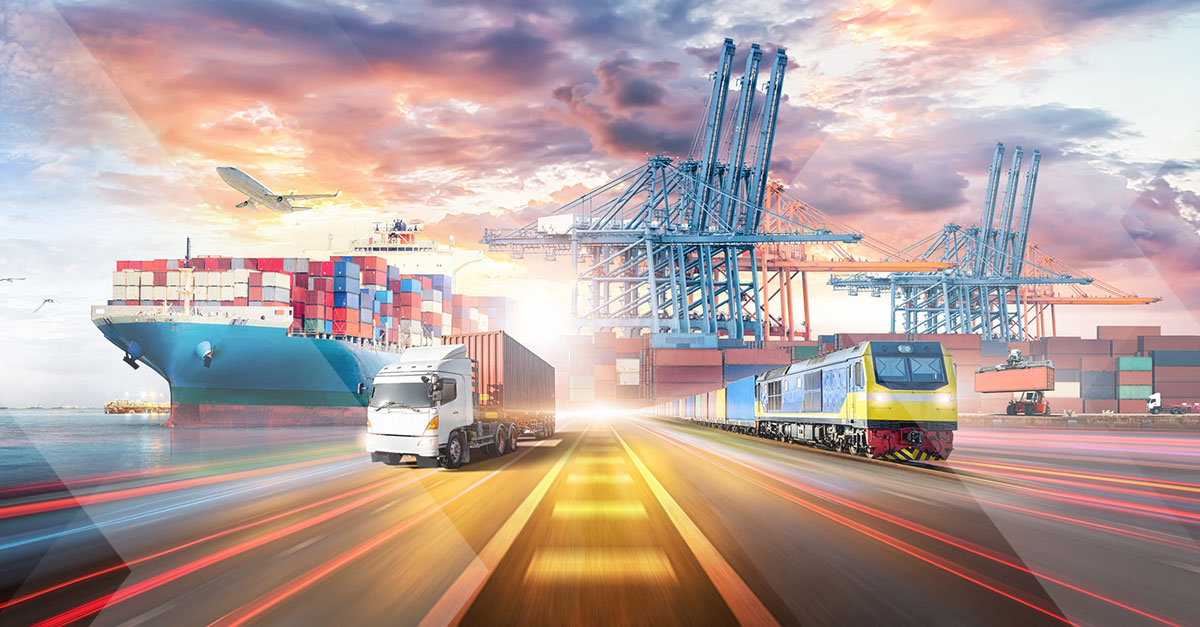 Navigating Complex Supply Chains can be a challenging endeavor, but order consolidation is proving to be an effective way of reducing costs and improving efficiency. By combining multiple orders into one shipment, companies can reduce operational costs while streamlining the entire supply chain process.
In addition, order consolidation enables improved customer service by providing better tracking visibility and reduced shipping time for customers. Ultimately, it is clear that order consolidation has become a critical component in navigating complex supply chains as it provides organizations with the opportunity to maximize cost savings while enhancing operations at every level.