Airports are the gateway to the world: bustling with activity, travelers, and commerce. But much of this hustle and bustle depends on one crucial element – light.
Airport LED lights have revolutionized aviation infrastructure by providing a powerful source of illumination that is more efficient than ever before. In this article, we explore how airport LED lights are unlocking their potential to create an unparalleled experience for passengers, airlines, and airports alike.
We examine why these lights provide superior performance compared to other lighting options and discuss how they can be used to optimize safety, efficiency, comfort, and sustainability within our air travel system. Finally, we look at the exciting possibilities that lie ahead as airport LED lighting continues its evolution toward becoming a cornerstone of modern aviation infrastructure.
The Benefits of Airport LED Lighting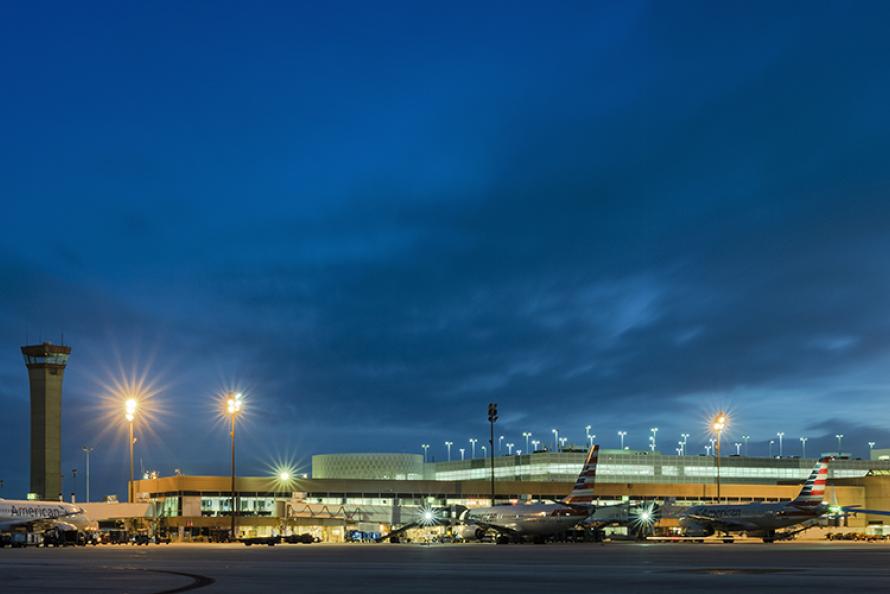 Airports are busy hubs of activity, and their lighting systems must remain efficient and effective to keep travelers safe. LED airport lighting systems offer a host of benefits that make them an attractive choice for airports around the world.
From energy savings to improved visibility on the runway, LED lights can help airports operate efficiently and safely without compromising cost or performance. LED lights provide airports with significant energy savings compared to traditional fluorescent or halogen bulbs.
LEDs use significantly less electricity than other types of lighting, which helps airport operators cut down on operating costs while reducing their environmental footprint. Additionally, LEDs generate much less heat than traditional bulbs, making them both more cost-efficient and safer for workers in areas where there is any risk of fire hazards due to high temperatures from incandescent lighting fixtures. LEDs also offer improved visibility on runways and taxiways at night when compared to traditional lamps.
The bright white light provided by LED technology makes it easier for pilots to identify important landmarks such as landing strips and navigation aids during evening takeoffs and landings — resulting in better safety outcomes overall for pilots flying into or out of airports with LED lighting installed along runways or taxiways.
Finally, one major benefit offered by airport LED lights is extended life expectancy over conventional bulbs — often lasting up to 50 times longer depending on usage patterns and environmental conditions — which reduces maintenance needs while eliminating costly replacements associated with shorter-lived incandescent lamps.
In addition to this longevity, the advantage comes with increased reliability; since they contain no fragile filaments like those found in standard lightbulbs, LEDs tend not to be affected by vibrations caused by nearby aircraft operations making them more reliable sources of illumination over time than other technologies available today
Brightening the Skies: How Airport LED Lights Enhance Visibility
Airport LED lights are lighting the way to a brighter, more visible future for travelers. As airports around the world install and upgrade their LED lighting systems, they are uncovering new potentials in safety, visibility, and sustainability.
The most obvious benefit of airport LED lights is increased visibility. LEDs provide an even light across runways and tarmacs that allows pilots to navigate with greater confidence when landing or taking off at night or during inclement weather conditions. By brightening up pathways from terminals to gates and ensuring adequate illumination throughout hangars, airports can also help passengers get where they need to go safely.
LEDs offer other benefits beyond enhanced visibility as well: they use less energy than traditional incandescent bulbs while providing significantly longer lifespans; this helps reduce operational costs while minimizing environmental impacts due to fewer bulb replacements over time.
Powering these high-efficiency systems with solar panels is another option that many airports are exploring today—a win-win solution that reduces emissions while cutting overhead costs associated with fossil fuel sources of electricity generation.
The installation of airport LED lights has unlocked newfound potentials for improving air travel experiences overall – from increasing pilot navigation accuracy in low light conditions to reducing carbon footprints associated with power consumption needs onsite at airports worldwide. In short, LEDs have been instrumental in brightening up the skies around us — both literally and figuratively!
Optimizing Performance with Smart LED Technology
Airports have become hubs of activity, making them the perfect place to implement and showcase LED lighting. Smart LED technology allows airport light systems to be optimized for maximum performance, while also reducing energy costs and maintenance needs.
With its innovative design, Smart LEDs can instantly adjust illumination levels throughout an entire facility in response to changing conditions without any need for manual intervention. This offers a great opportunity for airports looking to reduce their carbon footprint while keeping passengers safe with properly lit pathways and areas.
Smart LED technology also opens up a range of other potential benefits such as improved visibility during foggy or rainy weather or at night time; more accurate color rendition; greater flexibility when it comes to customization; longer life expectancy compared to traditional lighting solutions; reduced glare from bright spots that may cause discomfort or distraction and even new possibilities related motion tracking sensors that could serve multiple purposes beyond just providing illumination.
By using Smart LEDs, airports can benefit from enhanced security measures as well as better operational efficiency due to the ability to quickly adjust the light settings according to varying environmental factors like passenger traffic flow or weather conditions – all while saving money on energy bills in the long run.
As this technology continues evolving, airports will have access to even more efficient ways of managing their facilities' lighting needs with improved safety standards becoming increasingly achievable.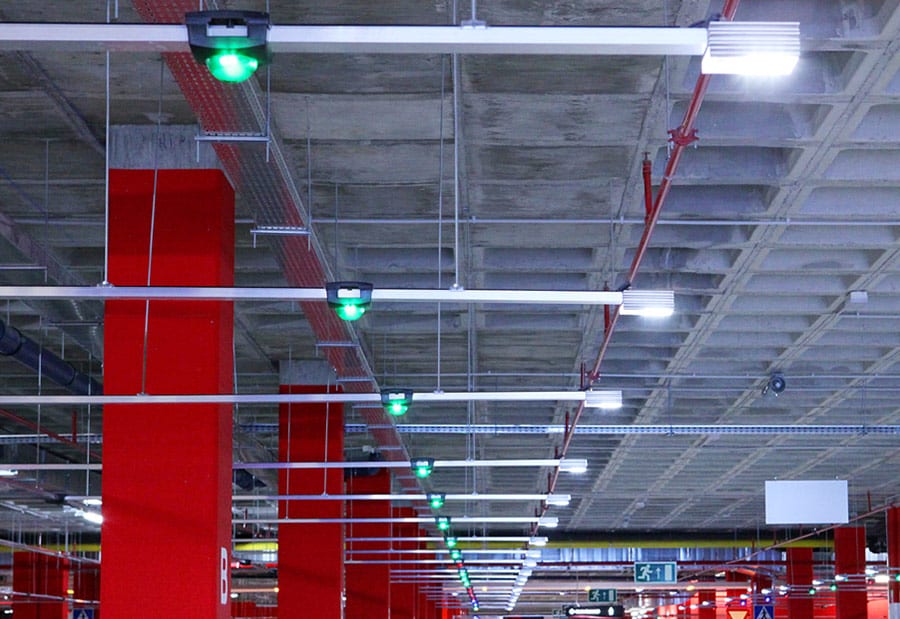 Conclusion
Airport LED lights are lighting the way for a more sustainable, efficient, and cost-effective future. By utilizing these energy-saving solutions, airports around the world can reduce their carbon footprint while still providing quality services to passengers.
Not only do airport LED lights provide a safe and comfortable environment for travelers, but they also help save money in the long run by eliminating unnecessary costs associated with traditional lighting systems. With their bright performance, low maintenance requirements, and environmental benefits, Airport LED Lights are unlocking new potentials in modern air travel.