Having a good pair of shoes can make all the difference when it comes to getting through your day with ease and style. But even the best shoes will need some maintenance over time, whether it's a quick polish or an in-depth repair.
This comprehensive guide to shoe repair is here to help you keep your footwear looking its best for years to come!
From simple cleaning tips and tricks, to more complicated fixes like stitching, this guide covers everything you need know about repairing your favorite shoes. Whether theyre leather loafers or canvas sneakers, we'll show you how easy it can be to get them back into great shape!
Understanding the Basics of Shoe Repair
Understanding the basics of shoe repair is essential for any cobbler or DIY enthusiast. Before starting a repair job, it's important to understand the anatomy of a shoe and have knowledge about the different types of materials used in construction.
Leathers, synthetics, and canvas are some common materials used for shoes and each require slightly different care when it comes to cleaning and repairs. It's also important to know how to use the right tools such as pliers for pulling off old laces, scissors for trimming frayed edges, sandpaper for roughening surfaces before applying adhesive glue or waxes/dyes that can be used to recolor faded spots on boots/shoes.
Knowing which supplies are needed beforehand can save time while also ensuring a professional-looking finish every time! Lastly its necessary to familiarize yourself with proper maintenance techniques like waterproofing your footwear against water damage in wet weather conditions and using shoe trees during storage periods so that moisture can be absorbed from inside the shoes instead of sitting stagnant causing further damage over time!
Different Methods and Techniques for Shoe Repair
Different methods and techniques for shoe repair will depend on the type of materials used in construction and the severity of the damage. For minor damages, leather cleaners and shoe polish may help you restore the look of your shoes.
Patching up holes or tears usually requires sewing, while replacing worn soles can be done with adhesive glue. To treat suede materials, specialized cleaning products such as erasers work wonders on removing dirt from fabric uppers while mink oil is great for conditioning without making it greasy.
For canvas or synthetic material upper shoes a gentle scrubbing session followed by waterproofing spray can help protect delicate fabrics against water damage during wet weather conditions.
No matter what kind of shoe repair job needs completing, having knowledge about different types of repairs along with proper supplies close by is essential for ensuring that everything looks just right again!
Best Practices for Cleaning and Polishing Shoes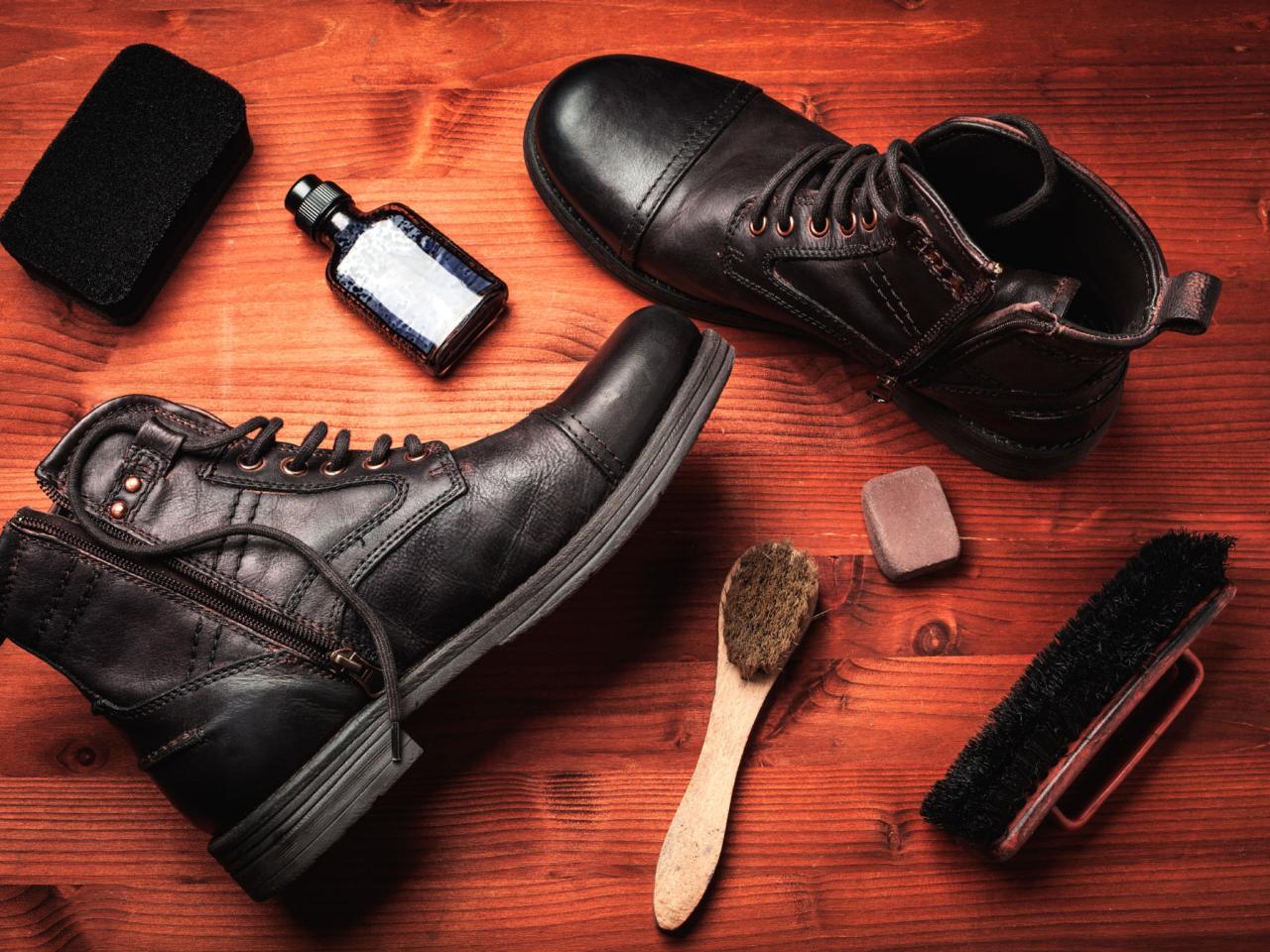 For best results, regular cleaning and polishing of your shoes should be done on a monthly basis. Before beginning the process, remove any dirt or debris from the upper material by using either a soft-bristled brush or damp cloth.
For leather and suede materials, apply saddle soap or mink oil in circular motions before buffing off excess product with a clean cloth. Afterward, treat canvas and other fabric uppers with shoe cream followed up by brushing away excess residue for extra shine! To protect against stains and water damage in wet weather conditions utilize waterproof sprays as an additional layer of protection after every cleanse session.
Following these best practices will help ensure your shoes look their best for years to come!
Tips for Extending the Life of Your Shoes
Invest in Quality Shoes: When shopping for shoes, its important to remember that you get what you pay for. Spend the extra money on quality materials and craftsmanship so your shoes can last longer.
Avoid Overuse: If possible, alternate between two or three pairs of shoes regularly to give them time to rest and recover from wear and tear. This will help extend the life of your shoes significantly over time.
Clean Your Shoes Regularly: Taking good care of your shoe by keeping them clean is essential for preserving their longevity and appearance. Use a soft brush or damp cloth with some mild detergent to remove any dirt or debris trapped in the material or treads of the sole before storing away after each use.
Keep Them Stored Properly: Store your shoes in a dry area with plenty of ventilation when not wearing them so they don't suffer water damage due to humidity or mold growth caused by dampness in storage spaces such as closets or shoe cabinets without proper air circulation.
Utilize Shoe Treatments & Protectors: To protect against stains, salt buildup (in winter months), scuff marks, etc., apply protective treatments such as boot waxes and waterproofers before taking on any challenging terrain outdoors with your footwear – this small step can make all the difference!
Conclusion
Shoe repair can be an invaluable service for keeping your shoes looking their best. With the right care and attention, you can extend the life of your shoes and save money in the long run.
Its important to find a trusted shoe repair shop near you that offers professional services, so make sure to do some research before choosing one. Shoes repairs near me offer quality craftsmanship and a variety of options for repairing your favorite footwear items.
Whether its replacing soles or stitching tears, they have the expertise to get it done right the first time – so dont wait any longer! Get out there and take advantage of what local shops have to offer today!