Technology is constantly developing, and we can best see these changes in the Audio-Visual Industry. Why? Well, simply because it is a broad field and it is essential in everything, from online shopping and video games to the education and business world.
The way we create and receive audio-visual content has drastically changed in the last few decades. We have absolutely no doubt that this evolution will continue, and here are some trends you should watch out for. Keep in mind that we are not only talking about pieces of technology but also new devices and gadgets that will soon take over the world.
1. Virtual and Augmented Reality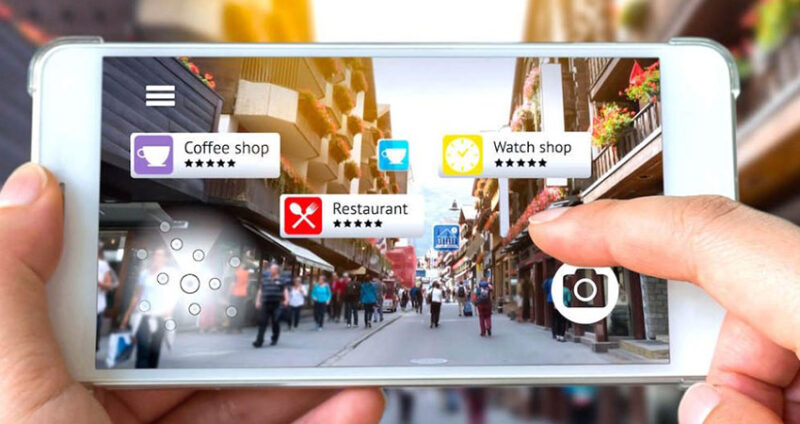 These two are certainly not new technology since they have been around for quite some time now. However, both of these keep on developing and are being adopted by numerous industries, audio-visual being the first one. It is expected that VR will become essential in the AV field. Its goal is to create a virtual environment that enables people to experience it with their senses.
Basically, there is not a single thing that cannot be designed with the help of VR, and it is becoming more accessible to people. Teachers use it to create a comfortable environment for their students and boost their learning, while medical professionals utilize it to master their skills. There is also the matter of the gaming industry which is usually the first one to adopt new audio-visual trends.
Several gadgets enable players to completely immerse themselves in their favorite games' plots, one of them being the Woojer Vest, which takes the sound features to a completely new level. Its main benefit is that not only does it boost the audio quality, but it actually makes you feel the sound vibrations on your skin. Yes, we know it sounds appealing, so you should check the review of the Woojer Vest below:
On the other hand, we have AR. Do you know what the main benefit of this one is, especially when compared to VR? It is portable, and you do not necessarily need any additional gadgets. Your smartphone or tablet can easily transform your environment into an entirely new world in real-time. It is why all the major corporations globally have adopted AR to present their products or attract clients.
2. Digital events
We can't say that these weren't a thing in the past, but the Covid pandemic has forced us to step up our game. All events were canceled or postponed during the initial stages, but people knew this could not go forever. It doesn't matter if we are talking about trade shows, business conferences, or any kind of live events. If a person wanted to organize a successful event, they needed to attract people to it. This was a challenging task, but then new technologies stepped in.
Today, people can have similar, if not precisely the same experience when attending a digital event like the one they had in the past with live ones. Artists and promoters are still experimenting with these, but we are confident that they will grow in popularity and become a normal occurrence in the future.
3. Hybrid work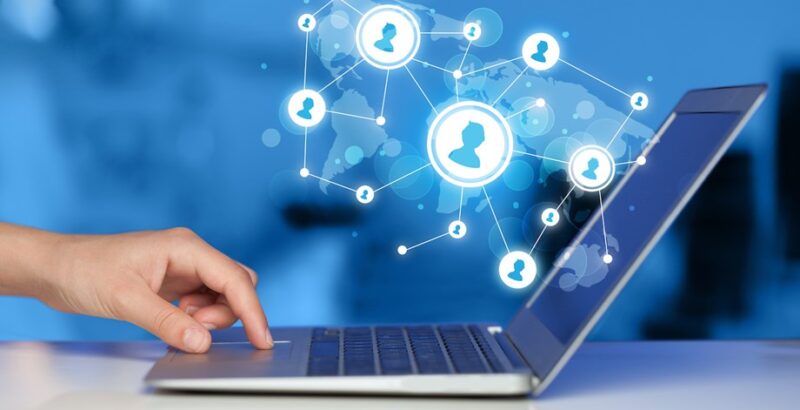 The pandemic also drastically affected the business world, and many employees started working remotely. Now that everything is slowly going back to normal, not everyone is willing to go back to the office. Well, audio-visual technology enables business owners to provide their employees with an opportunity to continue working from home without having to sacrifice their efficiency and success.
Obviously, communication between managers and their teams is of crucial importance here. Yes, they can use emails and instant messages, but why shouldn't they upgrade, so to say? Firstly, there is video conferencing that enables people to collaborate and communicate easily as if they were sitting in the same room, even though they are not. They can attend meetings and carry on with their daily work without minimizing their productivity.
Naturally, for everything to run smoothly, companies need to invest in state-of-the-art AV technology that will not only provide them with basic features but also some new ones that can significantly boost the team's collaboration and productivity.
4. Spatial Audio
Spatial audio is the latest piece of technology that provides us with a completely new experience of sounds. It was originally part of virtual reality, but now, it is spreading to other industries. What is it? In a nutshell, it is a new manner of creating sound effects so that listeners can pinpoint the exact location the sound is coming from. In normal circumstances, when on a conference call, for example, you need to look to find a person who is speaking.
You have to find the marked box on the screen to understand who is currently presenting since the sound doesn't change regardless of how many people participate in the call. This is where spatial audio comes in. This technology enables your brain to process the sound as if you are attending that meeting in person.
Obviously, this can be of crucial importance when it comes to live events and virtual business meetings, but it can also have a significant effect on other industries. It can greatly boost gamers' experience since their brain will process the shout from a distance and a whisper behind them differently. The same thing goes for podcasts with multiple hosts and online classes with numerous students.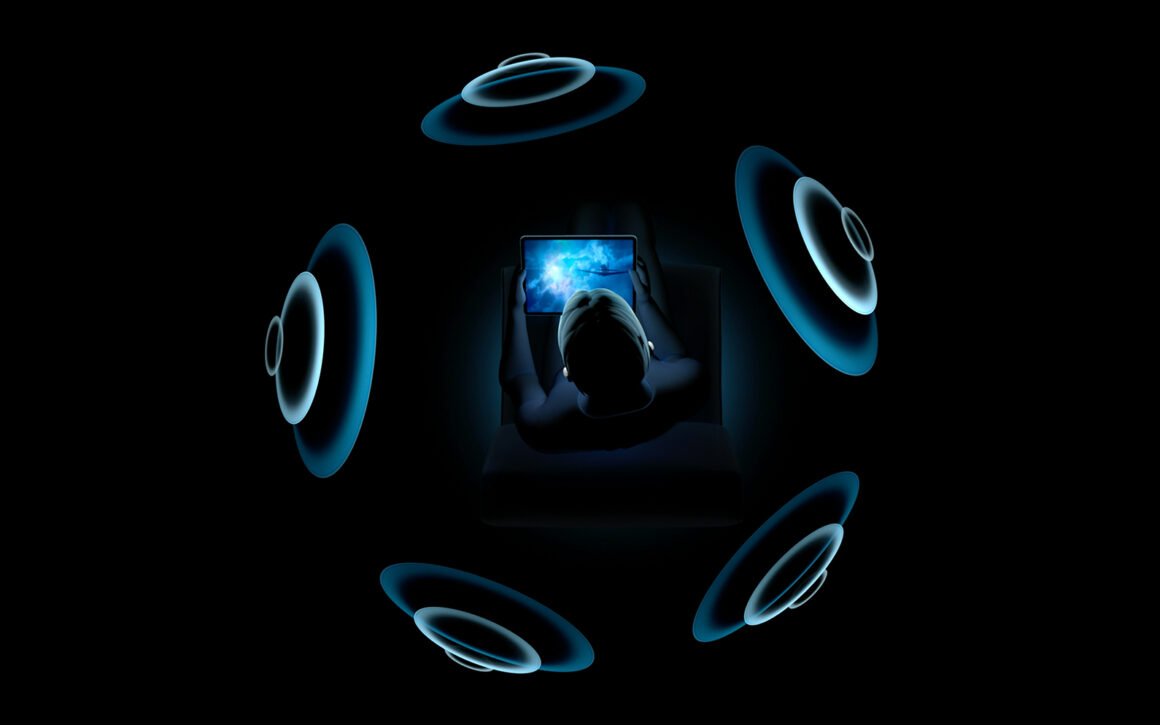 5. Content creation
Finally, since we are talking about audio-visual technology, we must mention content creation. We use different types of content to pass on information. It doesn't matter if we are talking about marketing and social media, green screens, or larger conferences – this field is only going to expand and develop. Businesses already use virtual and augmented reality to enable people to have a completely new experience with their products.
Just think about IKEA or any number of online stores. There are no limits when it comes to creating content with new pieces of technology, and we are excited to see what comes next.