The use of air dryers in compressed air systems has become increasingly popular over the past few years, as companies and organizations look to maximize efficiency and reduce costs. Air dryers are a type of technology that removes humidity from compressed air before it is used for various applications.
In this article, we will explore the many advantages associated with using an air dryer in a compressed air system, including improved performance, lower maintenance costs, increased safety, and reduced energy consumption. Well also discuss some considerations you should make when selecting an appropriate model for your needs.
By understanding how these devices work and their potential benefits you can determine if they're right for your organization's particular application.
Understanding the Benefits of Using Air Dryers in Compressed Air Systems
When it comes to compressed air systems, one of the most important components is the air dryer. Air dryers are used to remove moisture, dirt, and other contaminants from a compressed air system before they can cause damage or interfere with operations.
This makes them essential for any industrial operation that uses pneumatic tools or equipment powered by compressed air. Using an air dryer in a compressed air system brings numerous advantages that can improve operational efficiency and cost-effectiveness.
By removing water vapor and other contaminants from the system, there is less wear on all mechanical components within the circuit which helps extend their lifespan as well as reduce energy consumption due to improved airflow throughout the circuit. Additionally, using an appropriate type of filter media will ensure that only clean filtered compressor output enters downstream equipment such as actuators or valves which prevents malfunctions caused by contamination build up over time.
In addition to reduced component wear and tear along with the improved performance of downstream devices, another benefit of using an air dryer in a compressed air system is increased productivity since less maintenance downtime will be required due to failure caused by contaminant buildup over time. As such, installation of these units should be considered essential for any high-production environment where machinery needs a reliable supply of clean filtered compressor output at all times without interruption due to malfunctioning parts worn out prematurely because of accumulated dirt or water vapor in its circuits.
Exploring the Different Types of Air Dryers Available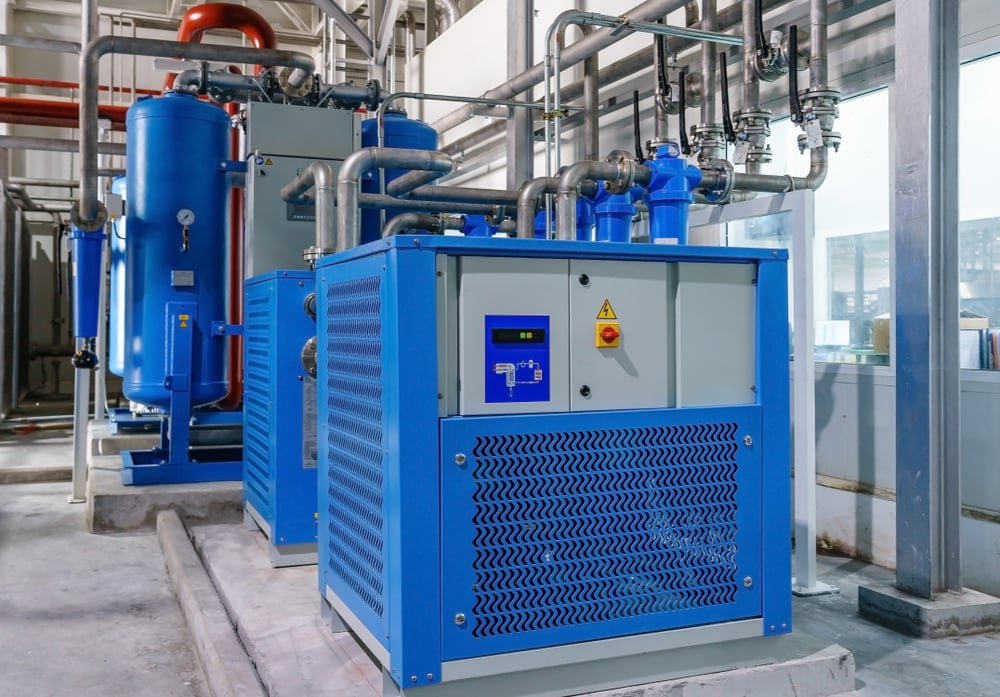 When it comes to air dryers in compressed air systems, there are a variety of options available. The most popular type is the desiccant dryer, which uses silica gel beads as a drying agent.
These beads absorb moisture from the incoming air and can be regenerated with heated air to release the moisture back into the atmosphere. Another option is a refrigerated dryer that cools down incoming air until condensation forms on its coils, releasing water vapor into an external container or reservoir.
Heatless regeneration adsorbers use molecular sieves along with nitrogen gas to remove all traces of moisture from the system's airflow without needing any additional heat source. Each type has its benefits and drawbacks, making it important for users to understand their needs before deciding on one model over another.
Analyzing Cost and Efficiency for Installing an Air Dryer System
Installing an air dryer system is a great way to increase the efficiency of compressed air systems, but it does come with some costs. Before deciding to install an air dryer system, one should carefully analyze how much they will be spending and what savings they can expect in return.
To get the most bang for your buck when installing an air dryer system, consider all factors related to cost such as upfront installation fees, potential maintenance costs over time, and energy consumption rates. Additionally, don't forget to factor in any potential cost savings you may experience due to increased efficiency from using an air dryer – these could include reduced waste or downtime caused by clogged filters or corrosion caused by high humidity levels.
By weighing all of these factors together you can make sure that your investment into installing an air dryer system pays off quickly and easily!
Conclusion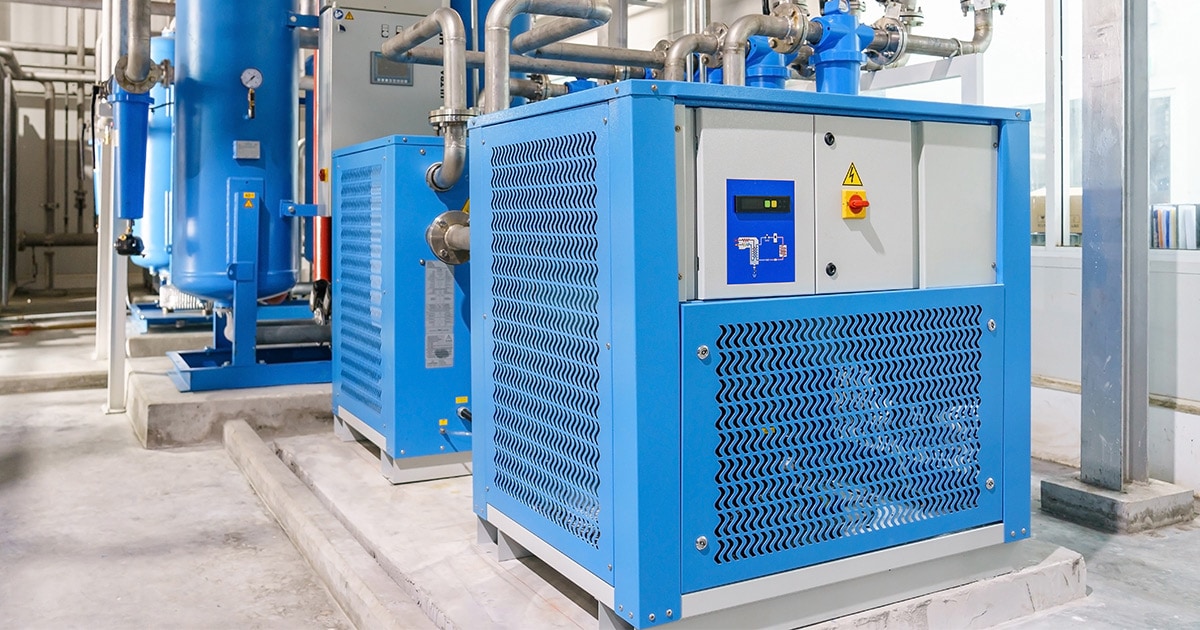 Using air dryers in compressed air systems can provide several benefits, including improved efficiency, reduced maintenance costs, and the elimination of moisture from the system. Air dryers are an excellent choice for any industry that needs to maintain consistent levels of quality throughout its compressed air system.
The use of an effective air dryer can help ensure that your equipment and processes run smoothly and efficiently, leading to a more profitable operation overall. With so many advantages, it makes sense to invest in reliable air dryers for your business or industrial application.