Stainless steel casting is a process that has been around for centuries, but its recent advancements have made it an increasingly popular choice in the manufacturing industry. This modern approach to metalworking utilizes high-tech tools and techniques to produce precise components with superior structural integrity.
From aerospace and automotive parts to medical equipment, stainless steel casting offers major advantages over traditional fabrication methods.
In this article, we'll explore what makes stainless steel such an attractive option as well as some of the newest developments in this ever-evolving technology.
Advantages of Using Stainless Steel in Casting
Stainless steel is a popular choice among those looking for a reliable material to use in casting. Not only does stainless steel possess strength and resistance to corrosion, but it also offers numerous other advantages as well. For example, stainless steel has low thermal conductivity which makes it an ideal choice for many industrial applications that require heat containment.
Additionally, its malleability allows manufacturers to create intricate shapes with ease while maintaining structural integrity. Finally, due to its higher melting point than most metals used in casting processes, using stainless steel can provide greater safety and accuracy when producing complex parts or products.
 All of these features make stainless steel an attractive option for any business requiring precision casting services.
The Latest Innovations in the Field of Stainless Steel Casting
The field of stainless steel casting is constantly evolving and there are always new developments to explore. From the use of advanced 3D printing techniques to the introduction of robotized systems, recent breakthroughs in technology have made stainless steel more efficient than ever before.
With increased automation, these processes can now be completed faster and with greater precision. Furthermore, modern laser welding technology allows for a higher level of accuracy when creating complex parts and shapes from stainless steel castings.
In addition, computer-aided design (CAD) software has enabled engineers to create designs that were once thought impossible with traditional methods. All these advancements result in improved product quality while also reducing production time and cost significantly.
As such, it's no surprise that stainless steel casting remains one of the most popular manufacturing techniques today due to its versatility and efficiency benefits.
Benefits and Challenges of Stainless Steel Casting
Stainless steel casting has become one of the most popular techniques in manufacturing over the last few years. The benefits of this new technique are plentiful, from increased strength and durability to a much lower cost than other methods.
Additionally, stainless steel casting is easier to use for complex designs as well as offering more flexibility when it comes to customizing parts. However, there are some challenges associated with this new technique that must be taken into account before implementing it in any application.
For instance, proper safety measures must be taken during the casting process due to the high temperatures involved; moreover, extra care must also be given regarding the maintenance of these castings since they require frequent cleaning and inspection for rust or corrosion.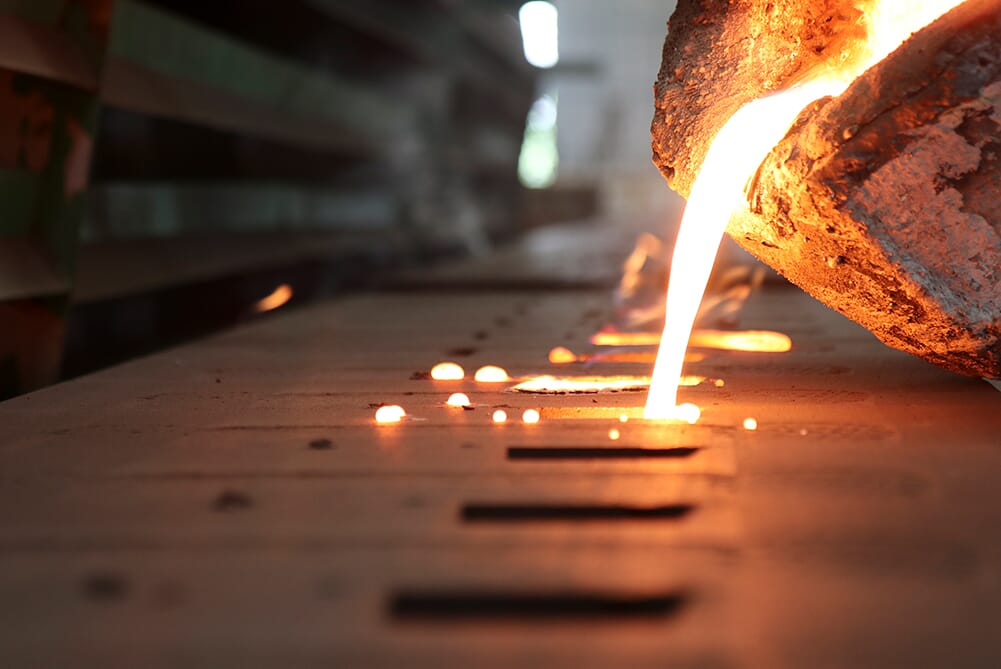 Conclusion
Stainless steel castings are an innovative and reliable way to manufacture parts. With excellent corrosion resistance, strength, and durability, stainless steel is quickly becoming a popular choice for casting components.
At Dawan Casting Co., they provide high-quality stainless steel castings that can meet the needs of any project. Their vast selection includes everything from unique custom designs to regular production items – all made with the same quality standards in mind.
Dawang Casting Co.s commitment to providing superior products makes them a leader in the industry when it comes to stainless steel casting solutions.