Choosing an engagement ring is a significant and sentimental decision. It's a symbol of love, commitment, and the unique bond between two people. Beyond its dazzling beauty, an engagement ring can convey a lot about your personality, values, and style. In this article, we'll explore what your engagement ring might say about you, from classic solitaires to colorful gemstones.
1. Classic Solitaire
A classic solitaire engagement ring is timeless and elegant. If you opt for this iconic style, you likely have a deep appreciation for tradition and simplicity. You value the enduring beauty of a single, dazzling diamond. Your taste is refined, and you believe that true beauty lies in simplicity. You may also be someone who values the essence of a strong and enduring partnership over grand gestures.
2. Vintage-Inspired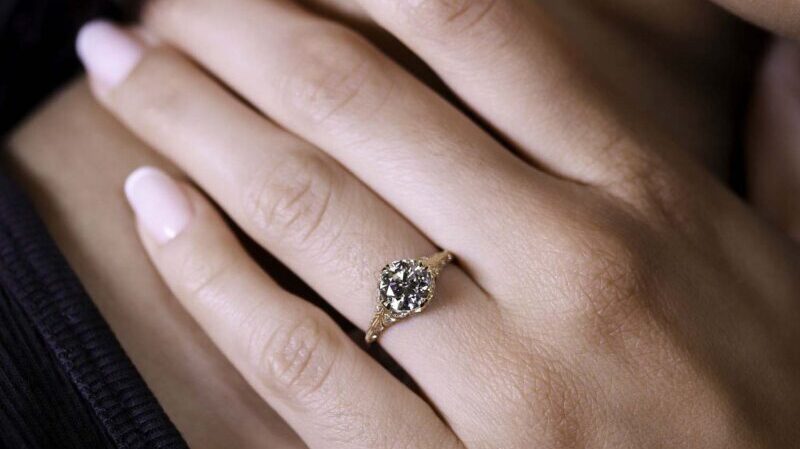 Choosing a vintage-inspired one reflects your love for nostalgia and the charm of a bygone era. You're drawn to intricate details, filigree, and the romance of history. Your ring choice suggests that you appreciate the stories of the past and believe in creating your own unique love story rooted in tradition.
3. Unique Gemstone
If it features a vibrant gemstone, you're likely a free spirit with a bold sense of style. Whether it's a sapphire, emerald, or ruby, your choice suggests that you're not afraid to stand out and embrace color. You have a zest for life and a love for all things unconventional. Your ring tells the world that you value individuality and are ready to write your own colorful love story.
4. Halo Setting
A halo setting encircles the center stone with a ring of smaller diamonds, creating a dazzling effect. If you choose this style, you appreciate the idea of enhancing the beauty of what's already extraordinary. You're someone who values the support and love that surrounds you. It is a reflection of your desire to cherish and protect the precious moments in your life.
5. Modern and Minimalist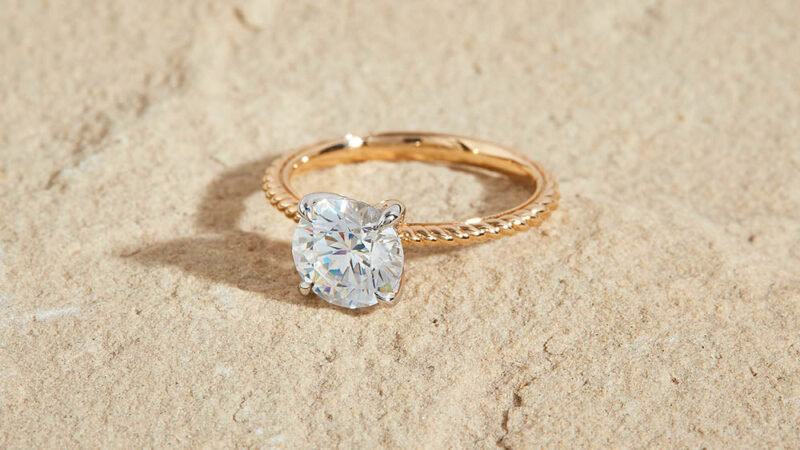 Opting for a modern and minimalist ring demonstrates your contemporary style and appreciation for clean lines and simplicity. You prioritize function and practicality while still valuing the beauty of a well-crafted piece. Your choice speaks of a love that is uncomplicated yet profound.
6. Custom Design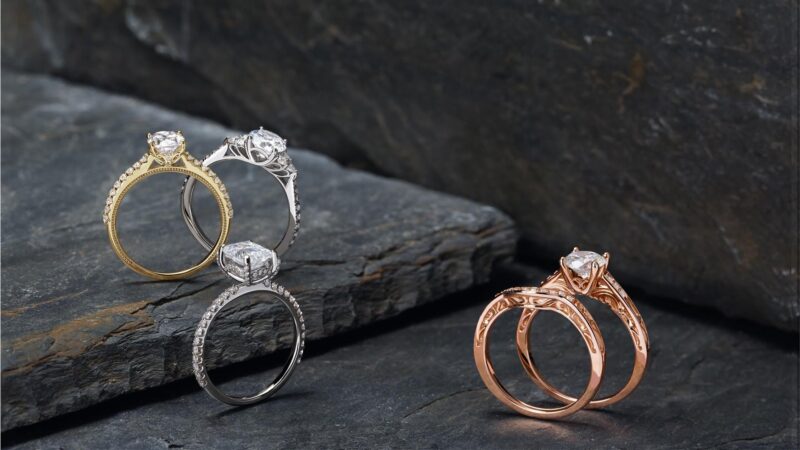 Choosing to design a custom engagement ring showcases your creativity and desire for uniqueness. You're someone who doesn't conform to expectations and loves to put your personal touch on everything. Your ring tells the story of a love that's as one-of-a-kind as you are.
7. Non-Traditional Metal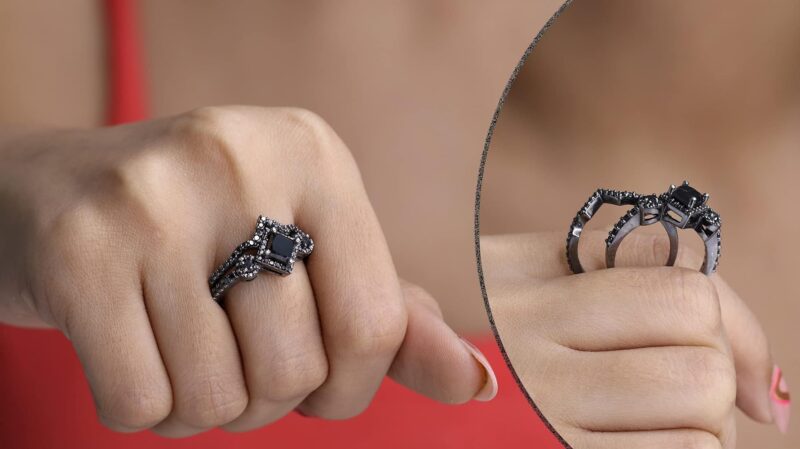 If you select a non-traditional metal for your engagement ring, like rose gold or black rhodium, you're someone who values individuality and isn't afraid to challenge the status quo. Your choice of metal speaks to your desire to forge your own path in love and life.
Conclusion
In the end, your engagement ring is a reflection of your personality, values, and the love story you're writing together. Whether you choose a classic solitaire or a unique gemstone, remember that the most important aspect of your ring is the love and commitment it symbolizes. So, wear it proudly and let it be a constant reminder of the beautiful story you're creating together. If you like this topic and would like to learn about the beginnings of engagement rings, we recommend you read our article on the history of engagement rings and learn something you may not know.